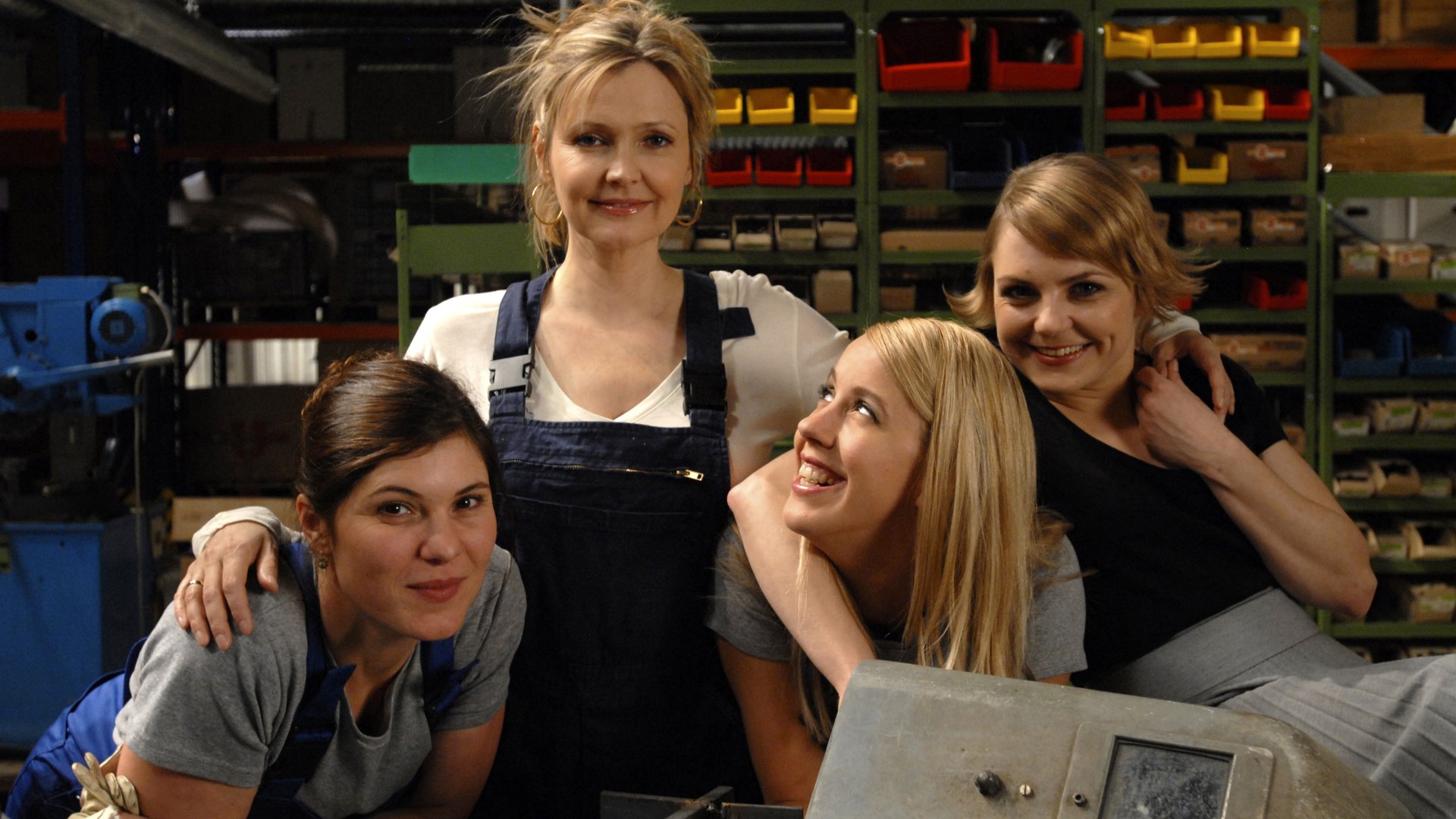 One For All (Eine für alle - Frauen können's besser)
Lilli Lemcke (Katharina Schubert) is a normal heroine: in her late thirties, she's a worker on the assembly line, married to Bernd (Thorsten Nindel) and mother of two children, and she has three great friends, Yvonne (Katharina Kaali), Bärbel and Melanie. All Lilli wants is to keep her small world safe, but she refuses to stand idly by as the bank forces the most important local family business - their employer – into insolvency. Without further ado, Lilli buys the business for one symbolic euro, and swaps the factory floor for the executive suite, where she is now responsible both for the company and her colleagues. Family, friendship, love - these are the most important things to our heroine, but are also what cause the most turmoil. Lilli's life will be turned upside down, but as she reaches for her dreams, in this crisis also lies opportunity.
Commissioning Editor
Caren Toennissen (BR, Ltg.), Antje Schlüter (BR)
Cast
Katharina Schubert, Katharina Kaali, Anna Hopperdietz, Yasmina Djaballah, Thorsten Nindel, Nicolas König, Alexander Sholti, Louisa Herfert, Patrick Jahns, Niki Greb, Tom Wlaschiha, Jürgen Haug, Sven Waasner, Joel Stuehl, Iris Werlin, Christian Hoening, Martin Armknecht, Stefan Mocker, Peter Zimmermann, Cornelia Lippert u.a.