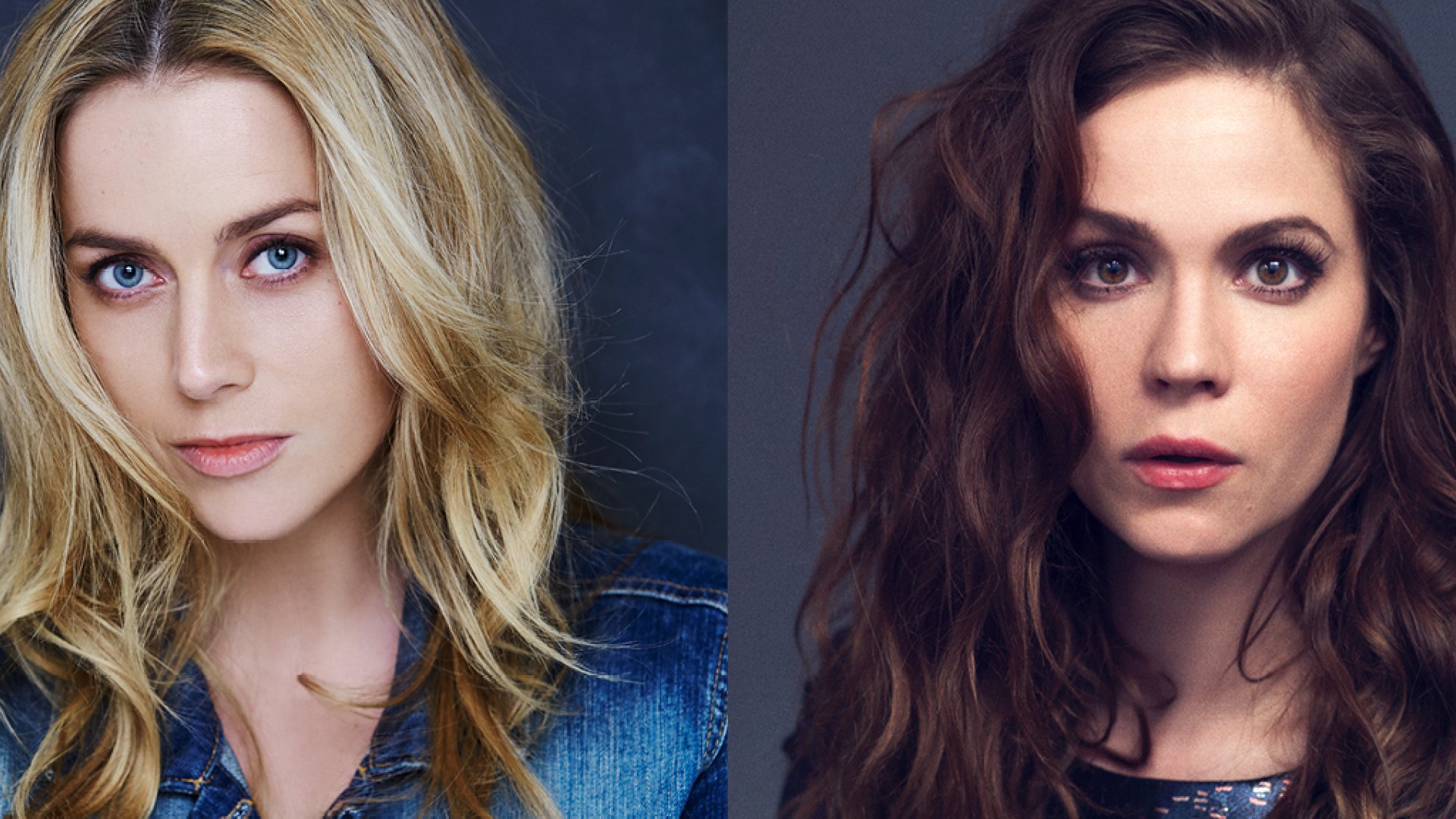 Acclaimed international cast confirmed, as Lagardère Studios Distribution signs global distribution of ten-part crime thriller.
Paris / Helsink / Munich - New Finnish-German drama co-production "Arctic Circle" (10 x 50'), an Elisa Viihde original series, is confirmed to start shooting in Finland on 27th November. Co-produced by Yellow Film & TV, the largest independent production company in the Nordics, and Bavaria Fiction, one of Europe's largest production companies, the crime thriller will feature an acclaimed cast including Iina Kuustonen ("Nurses"), Maximilian Brückner ("War Horse"), Clemens Schick ("Casino Royale") and Pihla Viitala ("Black Widows"). "Arctic Circle" is executive produced by Milla Bruneau ("Nurses") from Yellow Film & TV's and Bavaria Fiction's Moritz Polter ("Das Boot") and directed by Hannu Salonen ("Shades of Guilt").
"I want Arctic Circle to be a physical experience. The audience will feel the desolation, the blistering wind, the taste of blood, and the cold; but also the love, warmth, and commitment created by our strong main characters. Arctic Circle will be a visually powerful, high intensity trip into a world full of contradictions and extremes", says Hannu Salonen.
Already commissioned by the leading digital entertainment service in Finland, Elisa Viihde, and broadcasting company YLE in Finland, the Finnish-German co-production "Arctic Circle" has now secured Lagardère Studios Distribution as the international distributor.
"We are extremely proud to be part of the Arctic Circle adventure and to join forces with such creative partners coming from three different European countries. The show gathers some incredible international talents to tell a unique story that should entertain large audiences worldwide", says Frédérik Rangé, Director of Acquisitions at Lagardère Studios Distribution.
The worldwide premiere of "Arctic Circle" (Finnish title: "Ivalo") will air on Elisa Viihde in 2018. National TV rights have been sold to the Finnish Public Broadcasting Company YLE.
"Arctic Circle is a very significant project for us and we are delighted to cooperate with acclaimed and internationally recognized talents. We are thrilled to bring our customers this exceptional crime thriller with unique and complex characters", says Ani Korpela, Head of Content at Elisa Viihde.
Milla Bruneau, Executive Producer Yellow Film & TV, and Bavaria Fiction's Executive Producer Moritz Polter added: "We're very pleased to see cameras roll on our first Finnish-German co-production. This ambitious new crime thriller brings together an impressive array of acclaimed talent from across Europe both on and off screen, and will deliver a compelling and atmospheric drama with strong appeal for global audiences."

"Arctic Circle" is set in the exotic polar region, amidst the icy landscapes of Finnish Lapland. Finnish policewoman, Nina Kautsalo, finds a nearly dead prostitute in an old cabin in the wilderness. Criminal investigation takes a surprise twist, when a deadly virus is discovered in the prostitute's blood sample. A German virologist, Thomas Lorenz, travels to Lapland to investigate the virus. Nina and Thomas suddenly find themselves in the middle of an exceedingly unusual criminal investigation that ends up forcing them outside the law.
The international cast & crew includes:
In the role of Nina, the policewoman, is the accomplished Finnish actress, Iina Kuustonen (born 1984), known for her recent roles in drama series "Nurses" (2015-2016), "Downshifters" (2015) and "Comedy Combat" (2011–2014). Despite her young age, over the past decade, she has starred in numerous Finnish movies and television series.
Maximilian Brückner (born 1979) is playing the role of the virologist, Thomas Lorenz. Maximilian Brückner is a German actor known for his roles in "Alone" (2004), "Sophie Scholl: The Final Days" (2005), "Cherry Blossoms" (2008), and Steven Spielberg's "War Horse" (2011). He has won numerous awards including the Deutscher Kritikerpreis in 2006 and received a European Shooting Stars Award in 2007.
Clemens Schick (born 1972) has been cast in the role of Marcus Eiben – the multimillionaire CEO of a pharmaceutical company, who has financed Lorenz's previous work in the field of virology. Schick is a German actor known for his roles in "Casino Royale" (2006), "Point Break" (2015), "Collide" (2016) alongside Anthony Hopkins, and "Overdrive" (2017) playing opposite Scott Eastwood. Altogether he has acted in over 50 film and TV productions, both nationally and internationally.
Pihla Viitala (born 1982) is playing Nina's sister, Marita, a recovering drug addict who, with Nina's love and support, strives to live a normal life. Pihla Viitala is an actress and director, known for dozens of TV series including "Black Widows" (2014) and "Hellfjord" (2012), and international movies such as "Hansel & Gretel" (2013), "Latin Lover" (2015), and "Red Sky" (2011).
"Arctic Circle" is directed by the Finnish-born Hannu Salonen, who has forged an impressive international career directing works such as the mini-series "Shades Of Guilt" ("Schuld nach Ferdinand von Schirach" (2015, 2017), which won the Silver World Medal for Mini-Series at the New York Film festival in 2016, feature films "The Midwife" and "The Midwife 2" ("Die Hebamme" 2014, 2016), and four episodes of the German-Austrian feature film series "Murder By The Lake" – the episode "Till Death Do Them Part" was the most successful movie of the week on the German ZDF until now in 2017.

"Arctic Circle" has also been accepted into C21's Drama Series Pitch Competition and is one of eight finalists who will have the opportunity to pitch their series in London in December.
About Elisa Viihde
Elisa Viihde is the leading digital entertainment service in Finland. Elisa Viihde covers all your entertainment needs – original series, the largest selection of Finnish movies and the latest Hollywood films, an extensive range of TV shows and sports you can't see elsewhere. The service offers subscription video-on-demand services, rental movies, and an extensive range of pay-TV packages. Over 300,000 households enjoy Elisa Viihde entertainment services.
About Lagardère Studios Distribution
Lagardère Studios Distribution – the distribution arm of Lagardère Studios, managed by Emmanuelle Bouilhaguet – is one of Europe's largest distributors of television programs. The catalogue of 8,400 hours spans every genre: drama (Beau Sejour, Cannabis, Transfer, Transporter – The Series, Trepalium, Hard, Dear Neighbours); documentary (Age of Tanks, Morning Glory, Women at War, The Explorers); animation ('Sonic Boom', 'Mini-Wolf', 'Xiaolin Chronicles'); feature films ('Cyrano de Bergerac', 'Le Hussard sur le Toit').

About Yellow Film & TV

Yellow Film & TV is an award-winning Finnish production company. It is the Nordic region's largest independent production company with over 20 years of experience. It specializes in scripted TV production, high quality movies, drama, comedy, entertainment and sports.
News about "Arctic Circle"