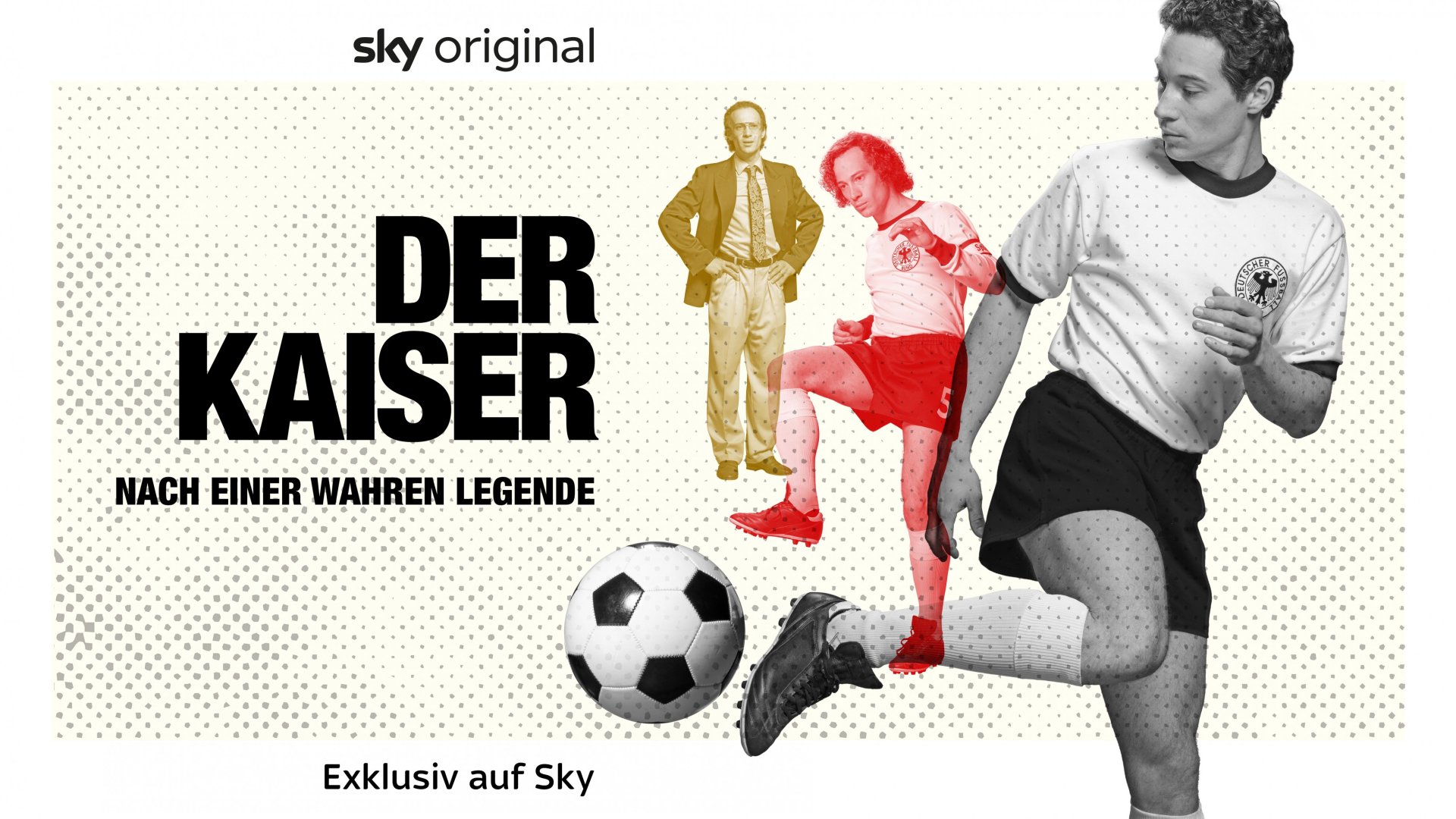 Unterfoehring – Sky today releases the first trailer for the Sky Original Film "Der Kaiser", which will be available on Sky Cinema Premieren as well as on the streaming service WOW and via Sky Q on demand from 16 December.
Based on a true legend: Franz Beckenbauer was a footballer of the century, who revolutionised the way athletes dealt with the media and also repeatedly made headlines with his private life. The film by director Tim Trageser (Der Lissabon Krimi - Die verlorene Tochter, The Magic Kid) and starring Klaus Steinbacher (Das Boot, Oktoberfest 1900) follows the career of the unique icon from the 1960s to the momentous World Cup final in Rome in 1990. Other roles are played by Ferdinand Hofer (Tatort München), Teresa Rizos (J.G.A.), Stefan Murr (The Ibiza Affair), Oliver Konietzny (Kids Run), Bettina Mittendorfer (Zimmer mit Stall), Heinz-Josef Braun (Hindafing), Christine Eixenberger (Marie fängt Feuer) and Sina Tkotsch (UP UP).
About "Der Kaiser":
World Cup 1990. "Now go out and play soccer!" says the boss. The boys know what he means. When Franz Beckenbauer started doing the magic in the 1960s, the pill still looked like a medicine ball. There was just a number on the jersey, and soccer was the most wonderful game in the world. From his youthful days in Munich to his World Cup victory in Italy in 1990, "Der Kaiser" follows Franz Beckenbauer's rise from ace player to coaching legend. Director Tim Trageser does not tell a pathetic success story. He invites us on a tongue-in-cheek, lovingly furnished journey through time that never loses sight of the human being in the player. Franz makes trouble when something doesn't suit him and lightning strikes him, when he looks the right girl in the eye. Again. He leaves Germany for a few years. On his return from the "Operetta League" in the USA, the famous TV show "das aktuelle Sportstudio" welcomes him with aerobic dancers in balloon silk. In 1984, soccer is also on private television, and the media are now playing everywhere. Franz knows the game. He says, "I'm ready." The rest is history. Cream-colored pleated trousers, a jacket in eggplant and an imperial walk on gilded greenery.
Leading actor Klaus Steinbacher enthuses: "Being able to play Franz Beckenbauer was a great honor. His soccer talent and charming ease have always fascinated me. It was an absolute dream role: I was allowed to play soccer, sing the famous Beckenbauer song 'Gute Freunde kann niemand trennen' and become world champion twice. That was unbelievable fun and I hope the viewers will feel that."
The biopic was produced by Bavaria Fiction on behalf of Sky Studios. Developed by Markus Zimmer (Enfant Terrible, Confessions of Felix Krull), "Der Kaiser" is produced by Stephan Bechtle (Väter allein zu Haus, IK1 – Touristen in Gefahr) for Bavaria Fiction and by Frank Jastfelder (Das Boot, Pagan Peak) for Sky. Martin Rauhaus (Allmen, Endlich Witwer) was responsible for the script of "Der Kaiser", Director of Photography is Eckhard Jansen (Der weiße Äthiopier). Caroline Fischer acts as producer, Astrid Holz as line producer. The film will be broadcast in December in all Sky markets in Germany, Austria, Switzerland, Italy, UK and Ireland.
Frank Jastfelder, Director Development at Sky Deutschland: "Franz Beckenbauer made history as a player and coach. Together with Bavaria Fiction, we have now filmed his life from the 1960s to the 1990 World Cup final in Rome as a vibrant biopic. We are delighted to present Klaus Steinbacher as 'Kaiser' Franz together with a strong team in this unique Sky Original Film."
Stephan Bechtle, Executive Producer, Bavaria Fiction: "'Der Kaiser' is a film based on a 'true legend'. The life of Franz Beckenbauer between 1963 and 1990 as a player and as a coach, a journey through time from Giesing in the 60s via New York in the 80s to Rome in 1990. Triumphs and defeats, romantic love stories and bitter disappointments, great friendships and tough opponents. The full life of the greatest German footballer of all time!"
Facts:
Der Kaiser. Biopic. 104 Minutes. D 2022. Director: Tim Trageser. Script: Martin Rauhaus. Produced by: Stephan Bechtle (Bavaria Fiction). Executive Producers Bavaria Fiction: Marcus Ammon, Jan S. Kaiser, Sascha Ommert. Executive Producers Sky Studios: Frank Jastfelder, Nils Hartmann, Andreas Messerschmidt, Oliver Uenzen. Associate Producer: Markus Zimmer. Cast: Klaus Steinbacher, Teresa Rizos, Stefan Murr, Ferdinand Hofer, Bettina Mittendorfer, Heinz-Josef Braun, Sina Tkotsch, Christine Eixenberger, Jörg Pose, Sebastian Pass, Oliver Konietzny
 "Der Kaiser" on tv and stream:
"Der Kaiser" premiers on 16 Dezember at 8.15pm at Sky Cinema Premieren and is available on demand with Sky Q and WOW.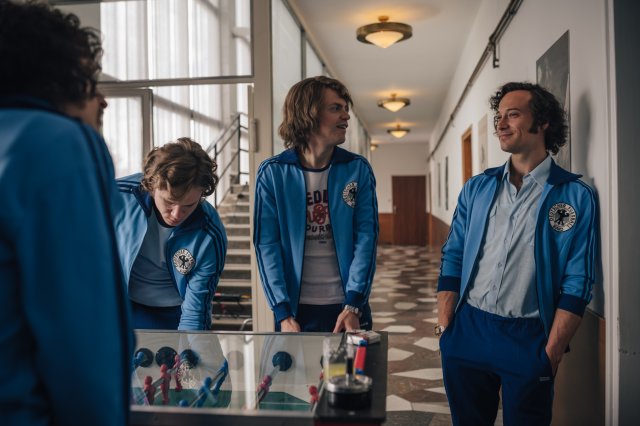 Der Kaiser
Foto: Stanislav Honzík/Bavaria Fiction/Sky Studios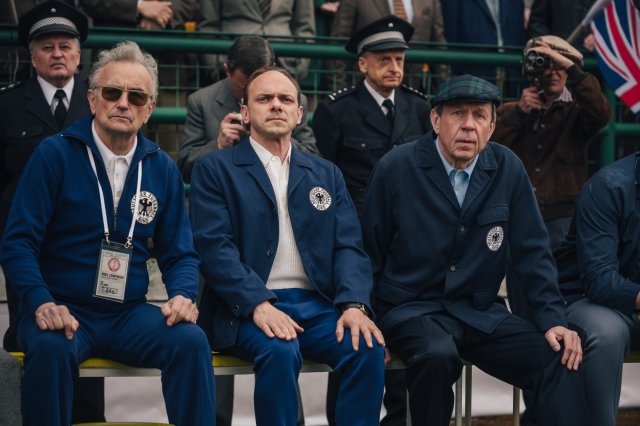 Der Kaiser
Foto: Stanislav Honzík/Bavaria Fiction/Sky Studios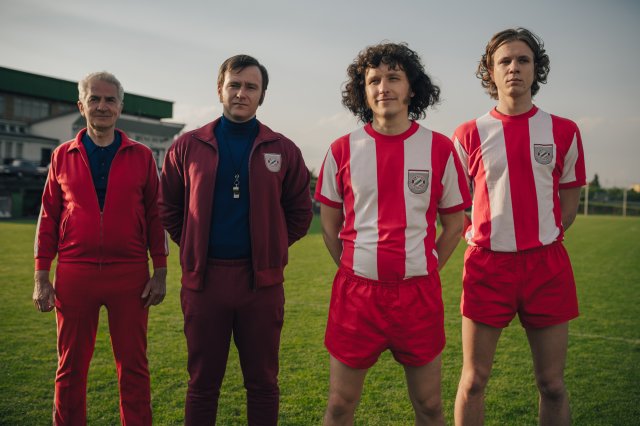 Der Kaiser
Foto: Stanislav Honzík/Bavaria Fiction/Sky Studios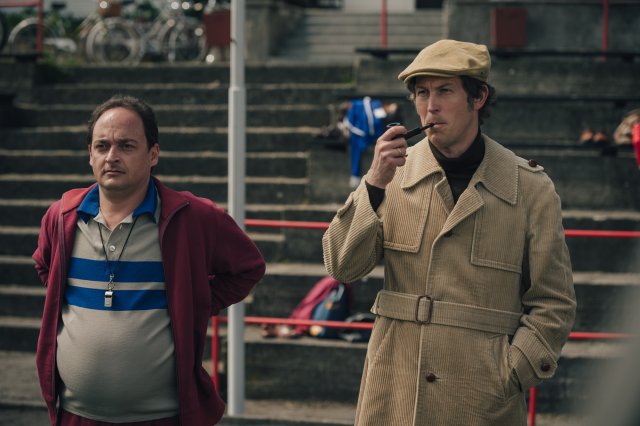 Der Kaiser
Foto: Stanislav Honzík/Bavaria Fiction/Sky Studios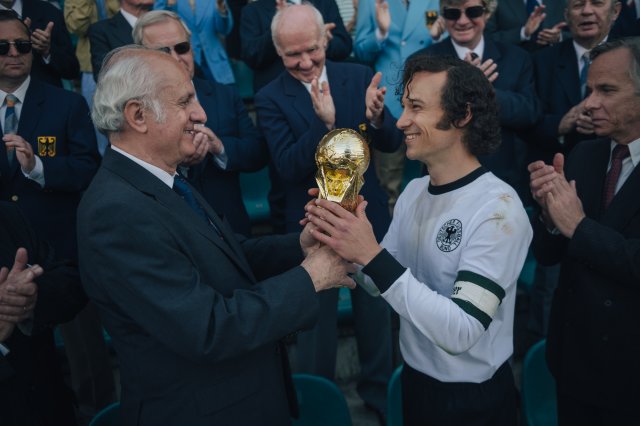 Der Kaiser
Foto: Stanislav Honzík/Bavaria Fiction/Sky Studios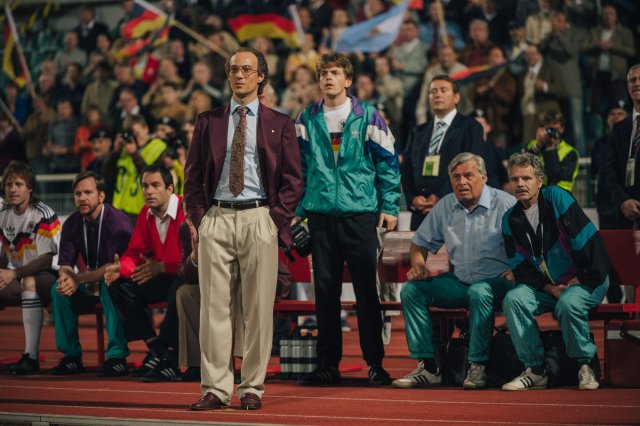 Der Kaiser
Foto: Stanislav Honzík/Bavaria Fiction/Sky Studios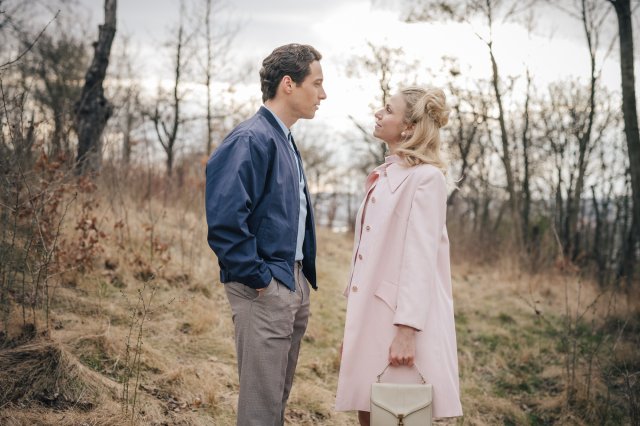 Der Kaiser
Foto: Stanislav Honzík/Bavaria Fiction/Sky Studios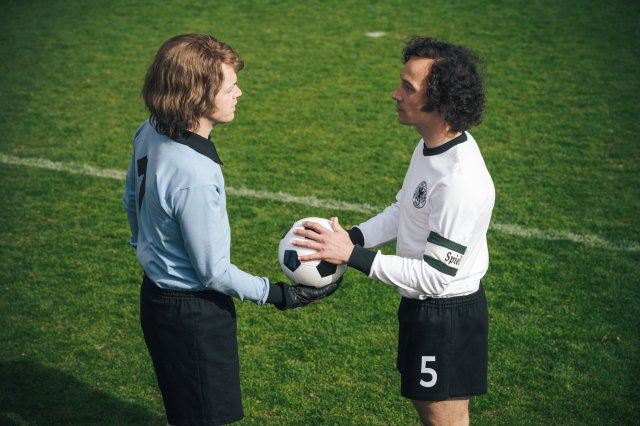 Der Kaiser
Foto: Stanislav Honzík/Bavaria Fiction/Sky Studios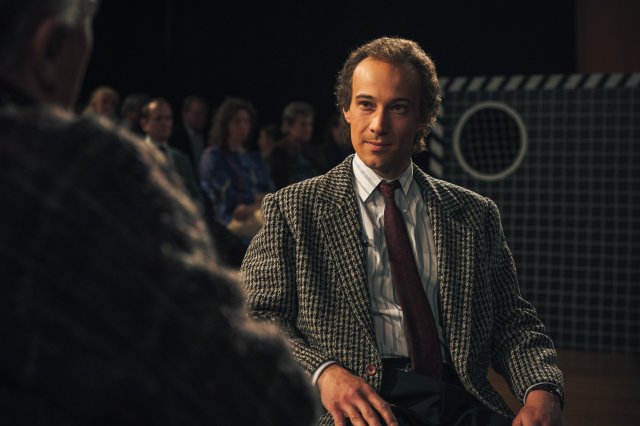 Der Kaiser
Foto: Stanislav Honzík/Bavaria Fiction/Sky Studios
Der Kaiser
Foto: Stanislav Honzík/Bavaria Fiction/Sky Studios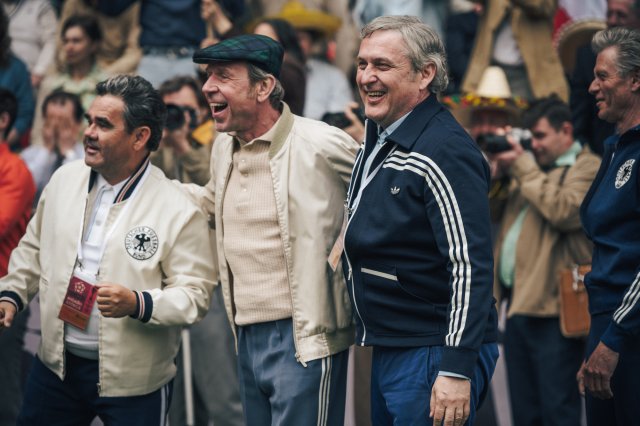 Der Kaiser
Foto: Stanislav Honzík/Bavaria Fiction/Sky Studios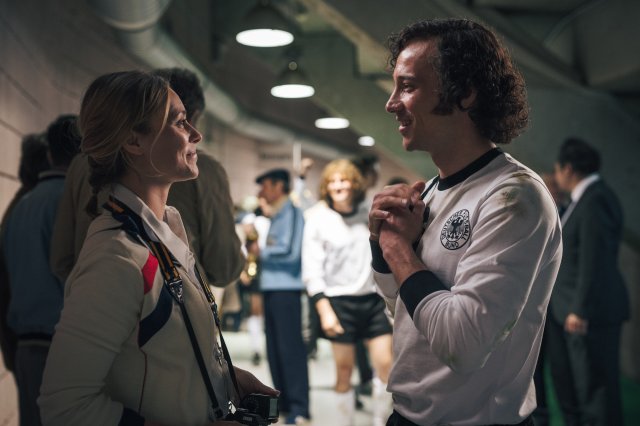 Der Kaiser
Foto: Stanislav Honzík/Bavaria Fiction/Sky Studios