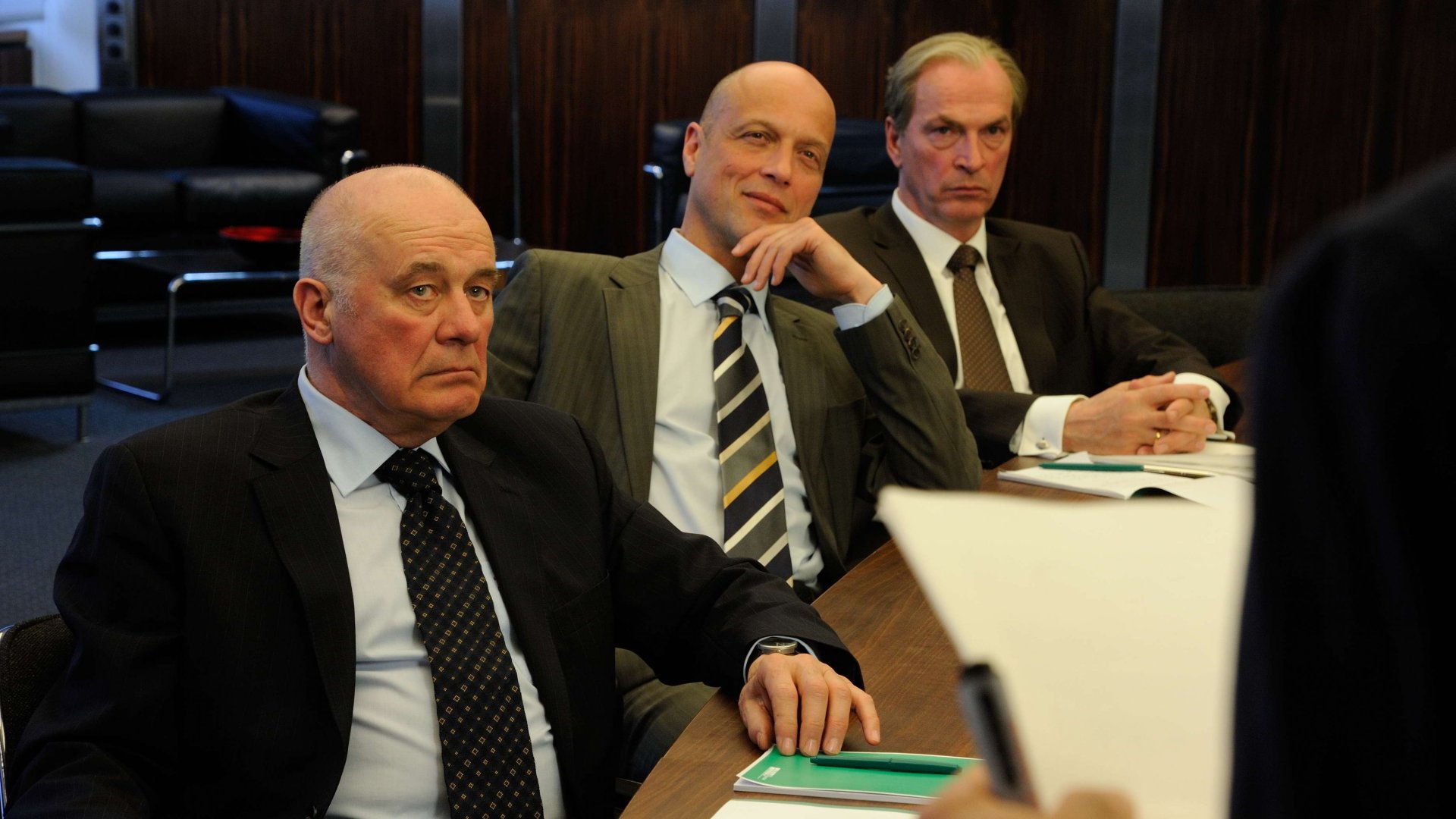 The Bank Robbery (Der Bankraub)
In front of the headquarters of a bank, Werner Kreye (Joachim Król), runs over the Chairman of the Board, Helmut Draeger (Justus von Dohnányi). Kreye has lost all his savings in the banking crisis. His son Martin (Franz Dinda) makes a career as a banker in New York and keeps his girlfriend and colleague (Bernadette Heerwagen) at a distance. After a serious disagreement with his family, Martin has to decide: will he stay with his new banker friends in New York, or will he return to defend his father in court?
Commissioning Editor
Pit Rampelt
Screenplay
Martin Rauhaus
Director of Photography
Wojciech Szepel
Cast
Joachim Król, Franz Dinda, Ulrike Kriener, Justus von Dohnányi, Bernadette Heerwagen, Hanns Zischler, Herbert Knaup, Anna Drijver u.a.
Casting
Simone Bär, Alexandra Montag
Unit Production Manager
Frank Lübke
Set Design
Dominik Kremerskothen
Costume Design
Heike Hütt
Make-Up
Jens Bartram, Judith Müller
Music
Ina Seifert, Nellis DuBiel