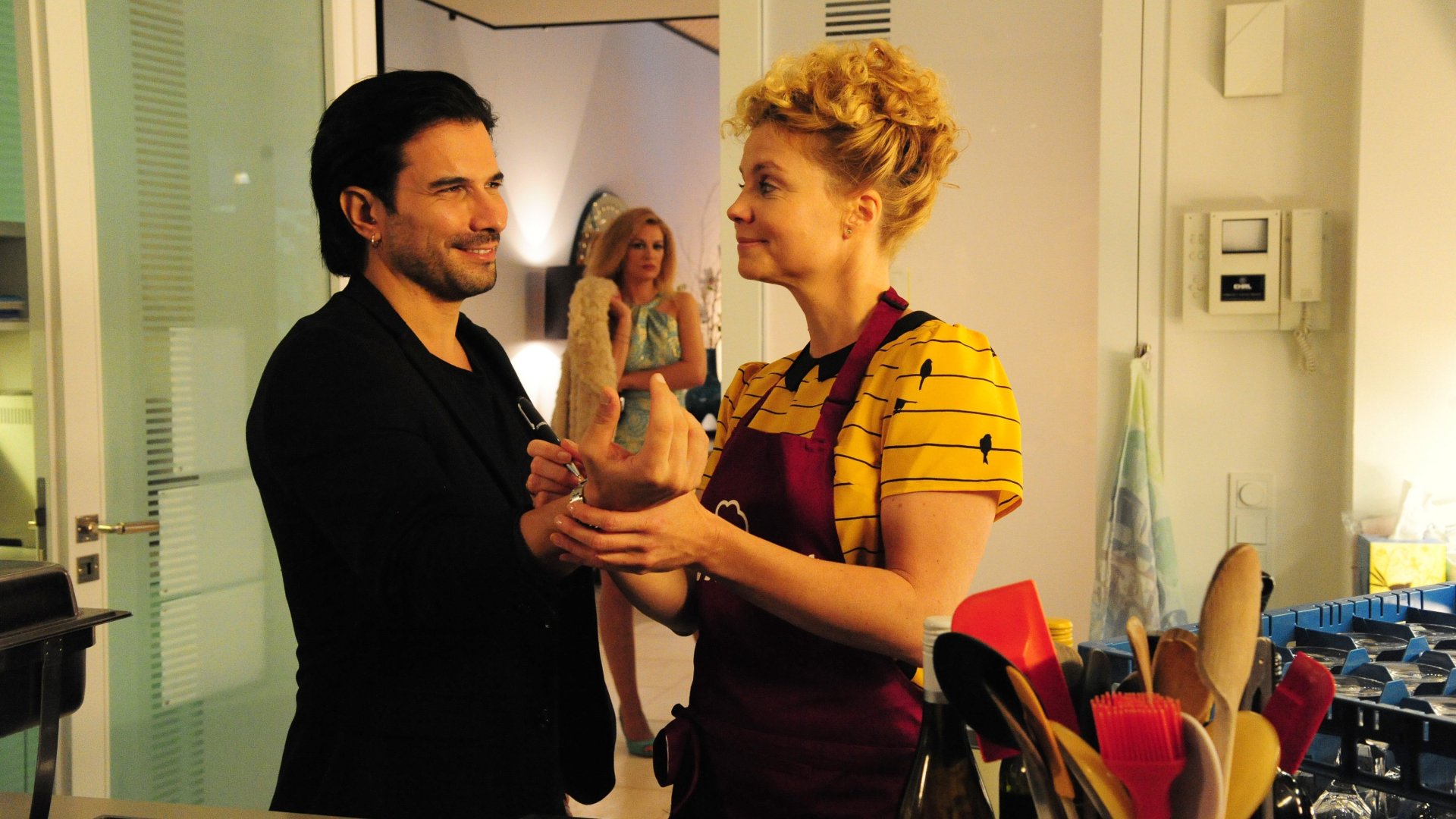 Cooking Sophie (Sophie kocht)
Sophie is almost forty and has everything she ever dreamed of: three great children, a small catering company, a loving husband and a beautiful house. But appearances can be deceptive... Her husband is constantly stressed, the children just complain and her business creates a lot of work, but makes hardly any money. One day, Sophie wonders if this is all there is to life... and then she meets Mark, who turns her life upside down.
Executive Producer
Marc Conrad (ConradFilm)
Commissioning Editor
Birgit Titze, Sascha Schwingel (ARD Degeto)
Screenplay
Kerstin Oesterlin, Jessica Schellack
Director of Photography
Mathias Neumann
Cast
Annette Friesr, Hans-Jochen Wagner, Priska Kraft, Leopold Schmidt, Konstantin Schmidt, Jutta Speidel, Marc Terenzi, Sylvie Meis, Violetta Schurawlow, Nora Binder, als Gäste: Alfons Schubeck, Nina Ruge, Claudia Kleinert, Collien Ulmen-Fernandes u.a.
Unit Production Manager
Rainer Wiehr
Costume Design
Petra Hanslbauer
Make-Up
Brigitte Dettling, Sylvia Niehues