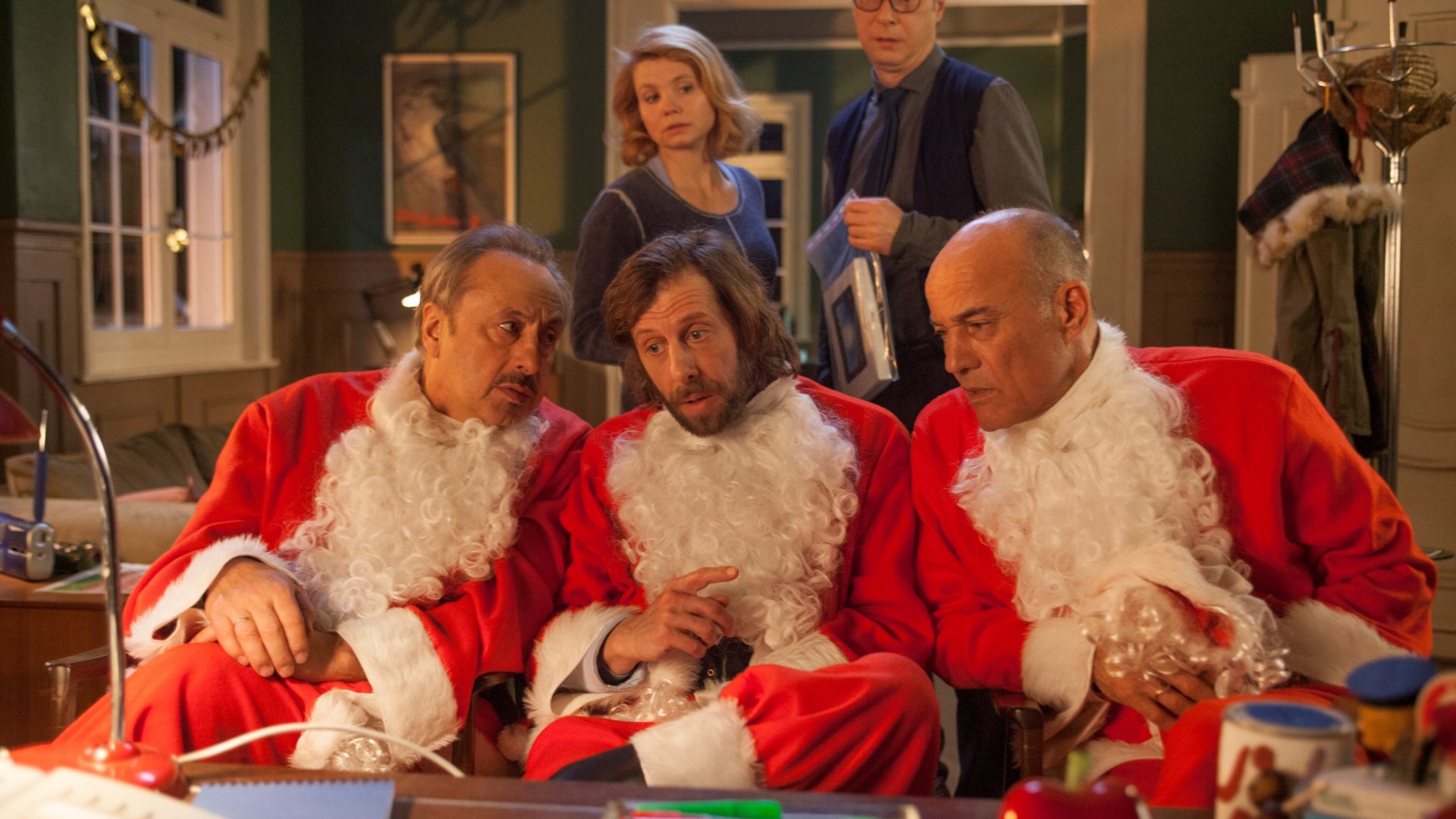 The Santa Claus Gang (Weihnachts-Männer)
In this hilarious and original story, three friends are mistaken for burglars and have to spend Christmas Eve behind bars. In Munich's most famous police station, the three men reveal how they came to be arrested in a strange apartment with such valuable spoils.
Executive Producer
Marc Conrad (ConradFilm)
Commissioning Editor
Mona Goos, Sascha Schwingel (beide ARD Degeto)
Screenplay
Kerstin Oesterlin, Jessica Schellack
Director
Franziska Meyer-Price
Director of Photography
Theo Müller
Cast
Heiner Lauterbach, Alina Oliver Korittke, Wolfgang Stumph, Annette Frier, Martin Brambach, Saskia Vester, Marisa Burger, Dagny Dewath, Collien Ulmen-Fernandes, Freund, Maria Bachmann, Fritz von Friedl u.v.a.
Unit Production Manager
Sylvia Binder
Set Design
Patrick Steve Müller
Costume Design
Petra Hanslbauer
Make-Up
Friederike Mirus Renate Bauer