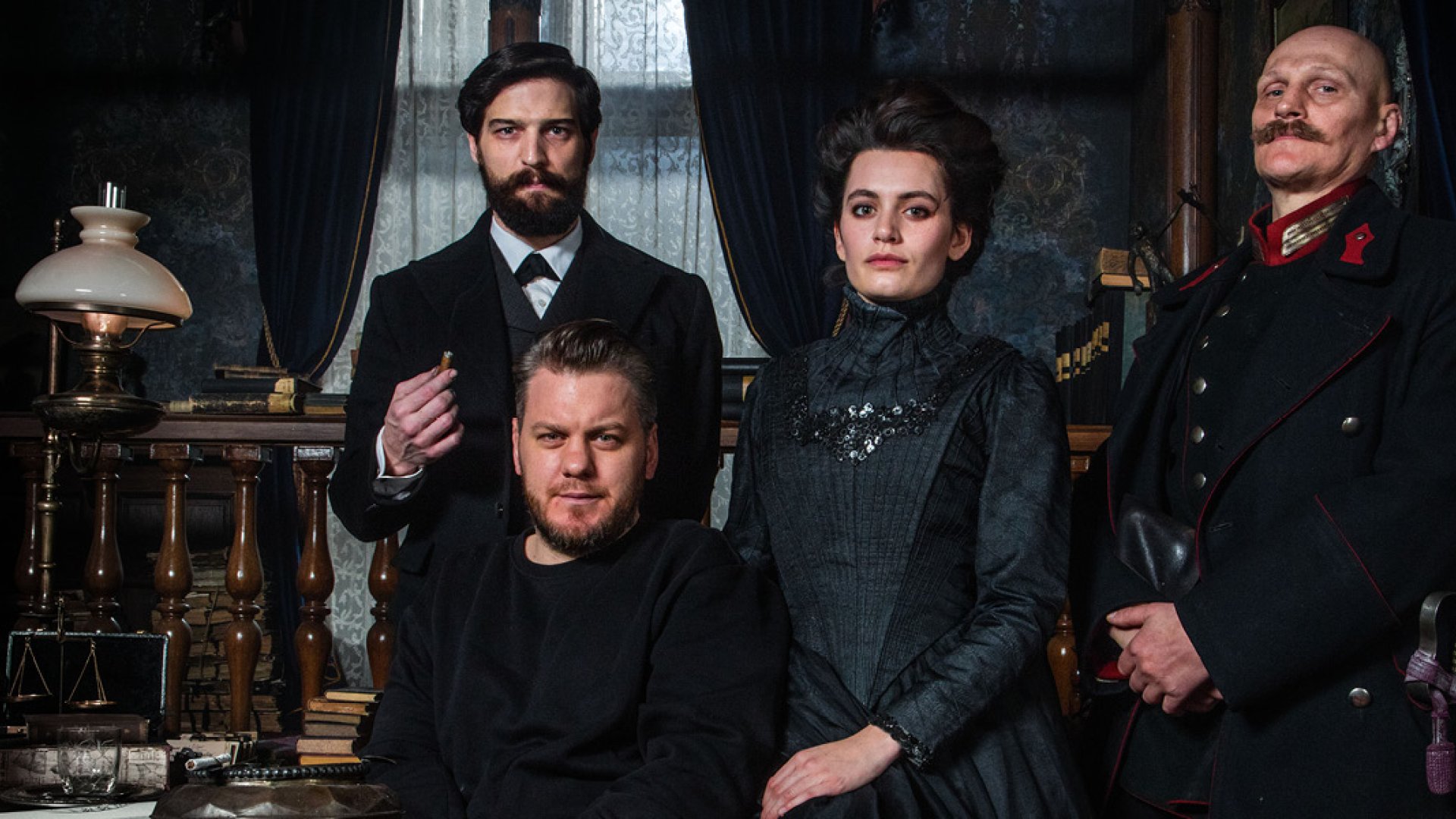 Amsterdam, Vienna - The German-Austrian Co-Production "Freud" has started principal photography on January 7th. The mystery thriller series, directed by Marvin Kren (4 Blocks), portraits the founder of psychoanalysis before his rise to world wide reputation. "Freud" is produced by Netflix, Austrian Public broadcaster ORF, Bavaria Fiction and Satel Film with the support of Vienna's Filmfonds Wien and Media.
Marvin Kren is writing, producing and directing the project. Stefan Brunner (Tatort) and Benjamin Hessler (4 Blocks) have developed the screenplay together with Kren. Additional executive producers are Heinrich Ambrosch (A Fortunate Man) at Satel Film and Moritz Polter (Das Boot) for Bavaria Fiction. Shooting takes place in Vienna and Prague and continues until Mai 2019.
The cast includes Robert Finster (Freud), Ella Rumpf (Fleur Salomé) and Georg Friedrich (Alfred Kiss) in leading roles as well as Christoph Krutzler, Mercedes Müller, Rainer Bock, Philipp Hochmair, Anja Kling, Heinz Trixner, Lukas Miko, Aaron Friesz, Brigitte Kren, Martin Zauner, Johannes Krisch and Mathias Stein in the additional cast.
In 1886 Vienna, the revolutionary theories of young Sigmund Freud (Robert Finster) face heavy opposition - and gain the interest of famous psychic medium Fleur Salomé (Ella Rumpf) and Alfred Kiss (Georg Friedrich), war veteran and police officer. With them at his side, Freud soon finds himself in the midst of a murderous conspiracy that kept Austria in suspense.
The eight 45-minute episodes will premiere globally on Netflix in 2020.
* Foto: Hans Starck