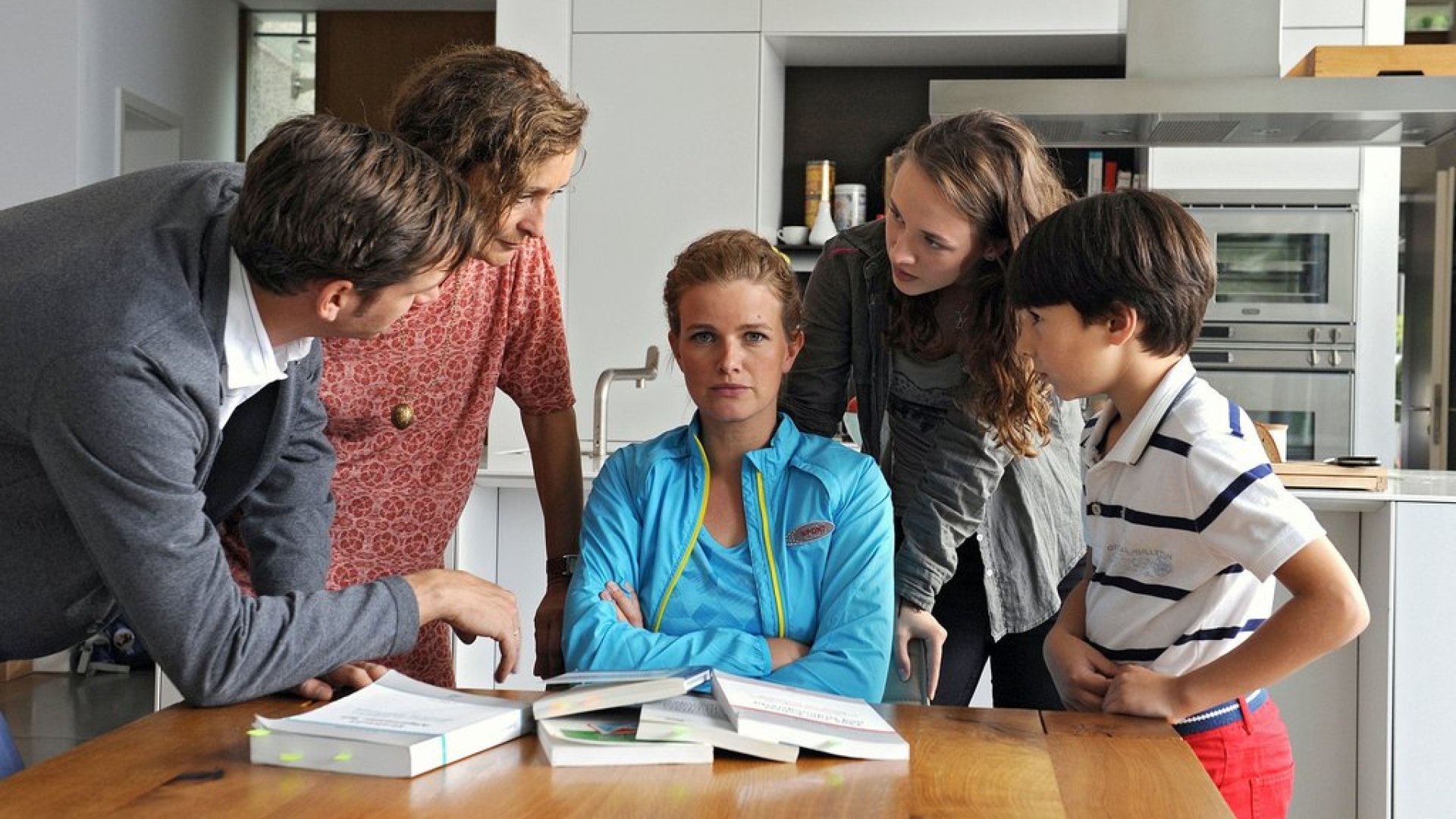 Mother on patrol
Comedy
2014 to 2015
Das Erste
Photo
:
Marco Orlando Pichler
Mia leads a well-to-do life in a suburban idyll, doing everything for her family and leaving her own dreams behind. But, when she tackles burglars in her neighbours' house, she discovers her true vocation. To the horror of her husband, this wealthy dentist's wife wants to become a policewoman and sets about preparing for her entrance examination with the support of a former police instructor.
Executive Producer
Stephanie Krenzler, Bea Schmidt
Commissioner
ARD – Degeto
Commissioning Editor
Barbara Süßmann
Screenplay
Norbert Eberlein, nach einer Idee von Nicole Walter-Lingen
Director of Photography
Gunnar Fuss
Cast
Mira Bartuschek, Max von Thun, Martin Feifel, Eleonore Weisgerber uvm.
Unit Production Manager
Jo N. Schäfer
Set Design
Thorwald Kiefel
Costume Design
Petra M. Hanslbauer
Make-Up
Christine Bernrieder, Anette Keiser, Udo Riemer