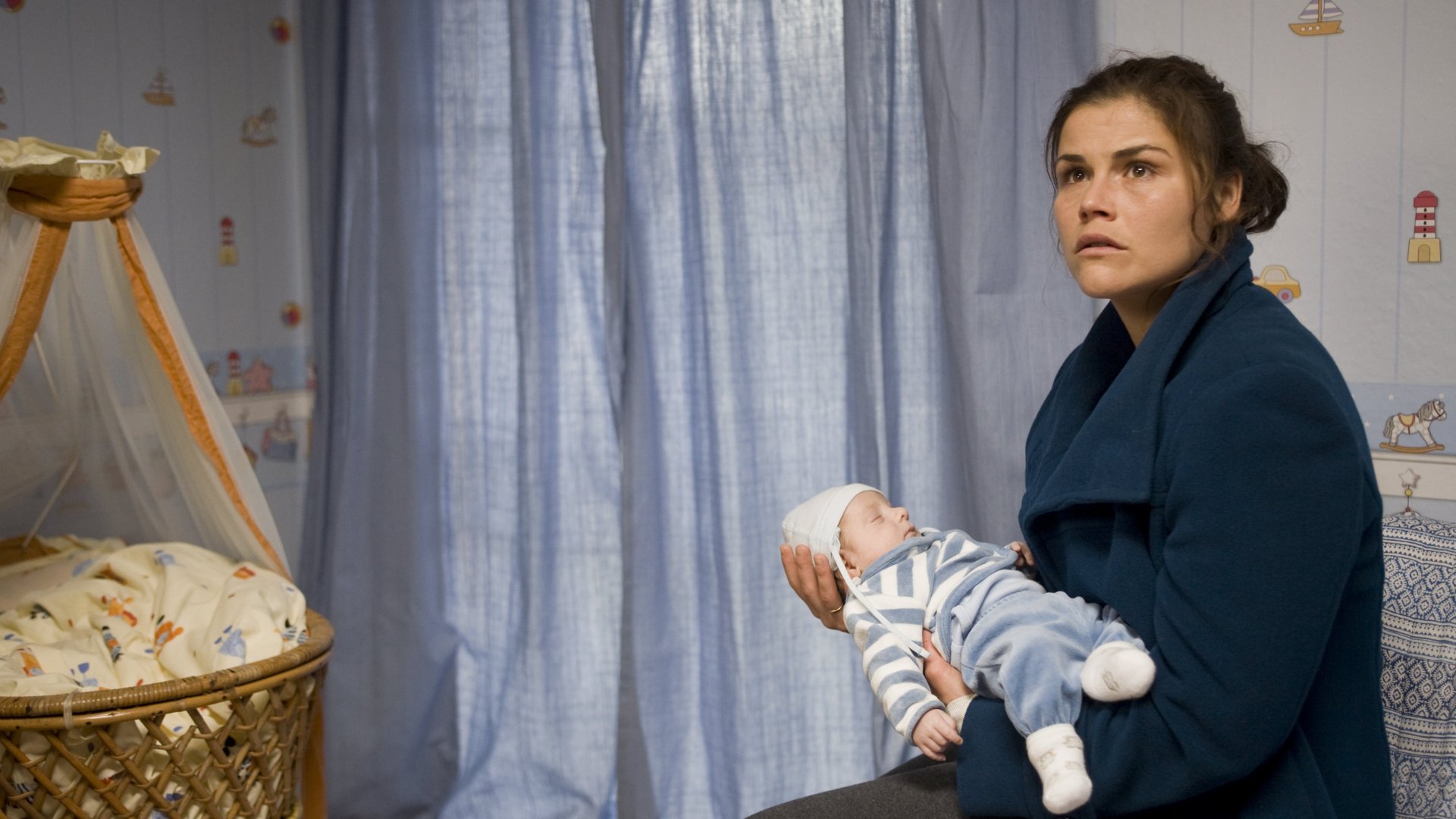 Autumn Child (Herbstkind)
Drama
2011 to 2012
Das Erste
Young midwife Emilia (Katharina Wackernagel) accompanies women every day through pregnancy and birth, shepherding them into a new part of their life, one full of challenges. Now she stands before her own "masterpiece"... Within a few weeks, she and her husband Christoph (Felix Klare) expect their first child. With professional calmness and full of anticipation Emilia prepares for the arrival of her child. But then everything is different. The home birth has to be stopped, and Emilia must go to a clinic. She senses from the first moment that she cannot love this child, and when she returns to her home in the small Bavarian town, she feels like she is in a daze.Everything is foreign to her: her cheerful mother-in-law Monika (Saskia Vester), who also leads an unconventional life as a hippie at 50, her neighbour Gretel (Monika Baumgartner), who raised five children as well as running the farm, and her loving husband, for whom life with a wife, child and the church choir might actually be perfect. Emilia slips more and more into postpartum depression, putting her own life and the life of her child in danger.
Executive Producer
Bea Schmidt
Producer
Oliver Dieckmann
Commissioning Editor
Bettina Ricklefs, Claudia Simionescu (BR)
Screenplay
Ariela Bogenberger
Director of Photography
Peter Polsak
Cast
Katharina Wackernagel, Felix Klare, Saskia Vester, Monika Baumgartner, Heinz Hönig, Lena Stolze u.a.
Unit Production Manager
Rainer Wiehr
Costume Design
Brigitte Remmert
Editor
Vera van Appeldorn