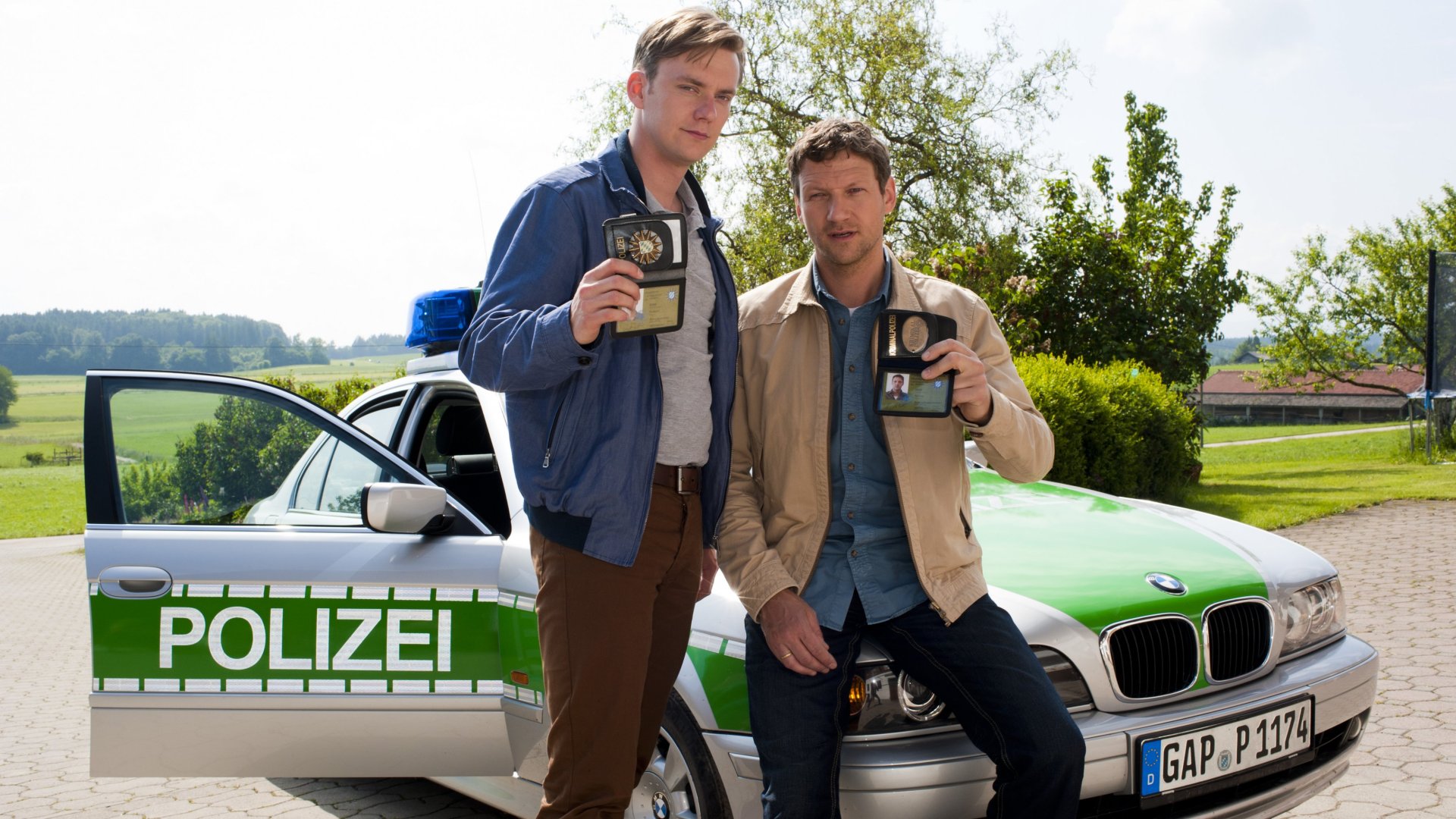 The Garmisch Cops (Die Garmisch-Cops)
At the foot of the Wetterstein mountains a murder has been committed... It's an unfortunate and unusual turn of events, but fortunately the Garmisch Cops are on hand. With their unerring determination and flair for uncovering the truth, Anton and his younger colleague Bähr begin their investigation, under the supervision of state attorney – and Anton's ex – Claudia Wölk. All the while, Chief Prosecutor Dr. Wetzel keeps a watchful eye on their search as well as on Claudia...
Two seasons à 10 episodes
Producer
Katrin Weikart, Katharina Wagner
Commissioning Editor
Thorsten Ritsch, Axel Laustroer, Johannes Frick-Königsmann
Screenplay
Claudia Leins, Anette Schönberger, Hans-Henner Hess, Oke Stielow, Paul Milbers, Michael Pohl, Nikolaus Schmidt, u.a.
Director
Holger Gimpel, Walter Bannert, Jörg Schneider
Director of Photography
Christoph Krauss, Simon Zeller
Cast
Thomas Unger, Jan Dose, Franziska Schlattner, Holger Daemgen, Sara Sommerfeldt, Christoph Stoiber, Christian Spatzek, Tim Wilde, Katrin Anne Heß, Bettina Mittendorfer, Inge Blau, u.a.
Casting
DreamTeam Munich, Stephen Sikder
Line Producer
Stefan Roitzheim-Küfner
Unit Production Manager
Jo N. Schäfer
Set Design
Mathias Heinze
Costume Design
Myriam Tümmers
Make-Up
Petra Seywald, Luna Federowicz, Anna Kirchhammer, Toni Leypoldt
Editor
Mailin Mergner, Arnd Möller, Sabine Matula
Press
PPP Presse-Partner Preiss, Isabella Scholz