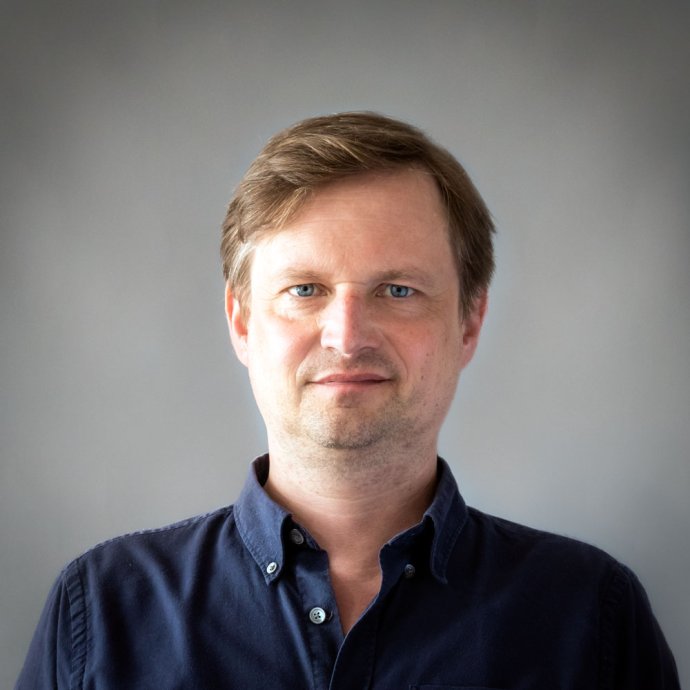 Peter
Güde
Executive Producer & Author
Office Cologne
Peter Güde, born in 1977 in Marburg, has been an exec producer and writer at Bavaria Fiction since February 2021. In recent years, Peter Güde has already worked as a freelance exec producer and writer for Bavaria Fiction, producing and writing the ARD primetime series "Falk", the ARD access prime series "Rentnercops" and "Deutsch-les-Landes" for Amazon Prime Video & Magenta TV.
His series "Mord mit Aussicht" thrilled more than  7 million viewers at its peak. Before this, he was producer of the series "Stromberg", "Dr. Psycho" and "Der kleine Mann". In 2013, he was producer of the feature film "Stromberg - der Film".
Peter Güde has been awarded the "Bavarian Television Prize", the "Golden Camera", the "German Comedy Prize" and the "Fair Film Award". He was also nominated three times for the "Adolf Grimme Award" and on a further occasion for the "Golden Camera".
Filmography (Selection)
| | |
| --- | --- |
| 2021 | Tanze Tango mit mir [d.i.e. filmgmbh, Screenplay] |
| 2019 - 2020 | Check, Check (Series) [bird & bird, Author] |
| 2018 | Deutsch-Les-Landes (Series) [Executive Producer, Head writer] |
| since 2016 | Falk (Series) [Executive Producer, Head writer, Author] |
| 2016 | Jürgen – heute wird gelebt (TV Movie) [d.i.e. filmgmbh, Screenplay] |
| 2015 | Einmal Hallig & zurück (TV Movie) [brainpool tv, Prod. consultant]  |
| 2014 | Stromberg – der Film (Feature Film) [brainpool tv, Producer] |
| 2014 | Vorsicht vor Leuten (TV Movie) [lailaps pictures, Screenplay] |
| since 2014 | Rentnercops (Series) [Executive Producer, Author, Head writer] |
| 2010 - 2015 | Mord mit Aussicht (Series) [pro tv gmbh, Ex. Producer, Head writer] |
| 2007 - 2010 | Stromberg (Series) [brainpool tv, Producer] |
| 2007 - 2010 | Dr. Psycho (Series) [brainpool tv, Producer] |
| 2007 - 2010 | Der kleine Mann (Series) [brainpool tv, Producer] |
Awards
| | |
| --- | --- |
| 2018 | Winner Golden Camera: "Best TV Movie" for "Jürgen – heute wird gelebt" |
| 2018 | Winner FairFilmAward: "Fairest working conditions" for "Rentnercops" |
| 2016 | Winner Bavarian Television Award: "Writing" for "Vorsicht vor Leuten"  |
| 2015 | Winner German Comedy Prize: "Best TV Comedy" - "Vorsicht vor Leuten"  |
| 2015 | Nomination: Adolf Grimme Award for "Vorsicht vor Leuten" |
| 2015 | Nomination: Golden Camera for "Vorsicht vor Leuten" |
| 2013 | Nomination: Adolf Grimme Award for "Mord mit Aussicht" |
| 2012 | Nomination: Adolf Grimme Award for "Mord mit Aussicht" |
Team